In-line Nanoparticle Monitoring System
Offering an Effective and Reliable Solution for sub-20 nm Liquid-borne Particle Monitoring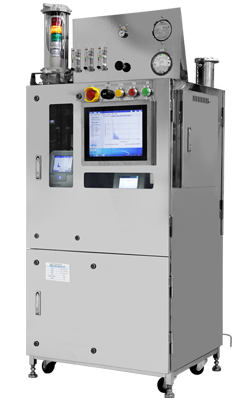 Chipmakers have been moving full speed ahead toward 5 nm products and beyond. The capabilities of the current particle monitoring technologies lag far behind the industry need. Currently, the semiconductor industry mainly relies on the well developed light scattering technology to monitor nanoparticles in production lines. However, it is also known that this technology has encountered its physical limit in measurement, and has been suffering from difficulties in consistent detections of particles smaller than 40 nm, not to mention those smaller than 20 nm. The inability to monitor and control nanoparticles in the processing wet chemicals has inevitably lead to the formation of killer defects on the wafers and resulting in serious product delays and yield losses. Thus, there are strong demands for in-line sub-20 nm particle monitoring for processing yield enhancement.
Innovative nanotech is a high-tech start-up, spun-off of ITRI and invested by Chroma ATE, dedicated to develop technology to "see" clearly, accurately and efficiently the size and distribution of the nanoparticles in the sub-20 nm range. Our product, SuperSizer®, is designed to work 24/7 in the strict semiconductor production environment. SuperSizer® enables the users to "see", and thus to control the "killer particles" before they result in "killer defects". Therefore, SuperSizer® has become the unprecedented yield enhancer in the nm range.
Clearly, this new tool has made significant break through over the current light scattering technologies. SuperSizer® is the state-of-the-art in-line ultrafine particle sizing system capable of accurately and reliably distinguishing particle size ranging from 3 nm to 1,000 nm with a concentration up to 1013/cm3. We believe SuperSizer® can and will enhance the processing yields of semiconductor fabrications to a new level.

Semi S2
TS Explosion Proof
IECEx Explosion Proof
ETL Listed

3-64 nm
4.5-160 nm
17-1000 nm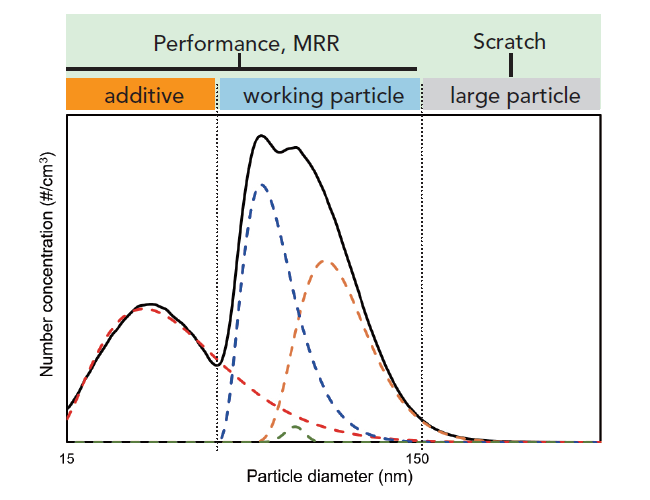 Detailed Size & Distribution - CMP Slurry
Size and concentration of nanoparticles in slurry
Measure working particles & additives
Measure slurry nanoparticle concentration up to 1013 /cm3
Consistently reveal particle size distribution smaller than 20 nm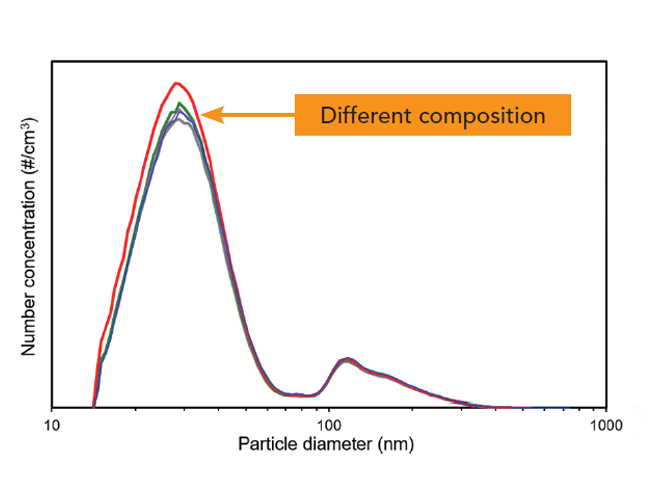 Monitor Differences Between Samples - CMP Slurry
The size distribution could be seen as "fingerprint" under a fixed diluted condition
Fingerprint variations may correlate to slurry quality changes
Can be used for real time monitoring of slurry aging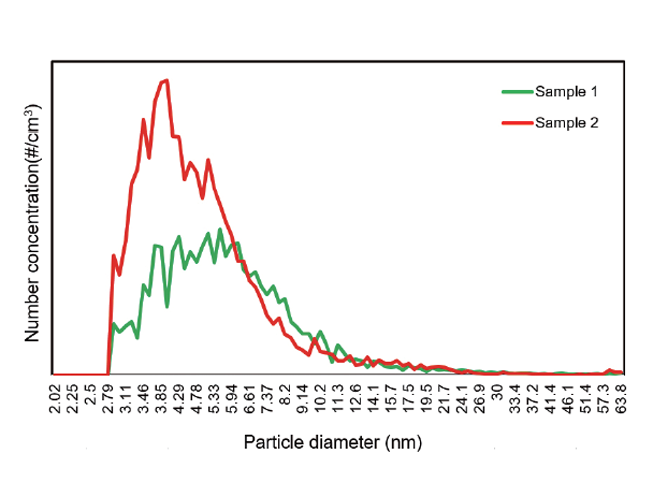 Monitoring Wet Chemical Cleanliness - Isopropanol
Measurement of sub-20 nm particles
Can be used to monitor conditions of supply lines, storages, valves, MFCs, filtrations, etc.
Monitor final POW to ensure wet chemical quality
Clearly differentiate particle distribution between 3~10 nm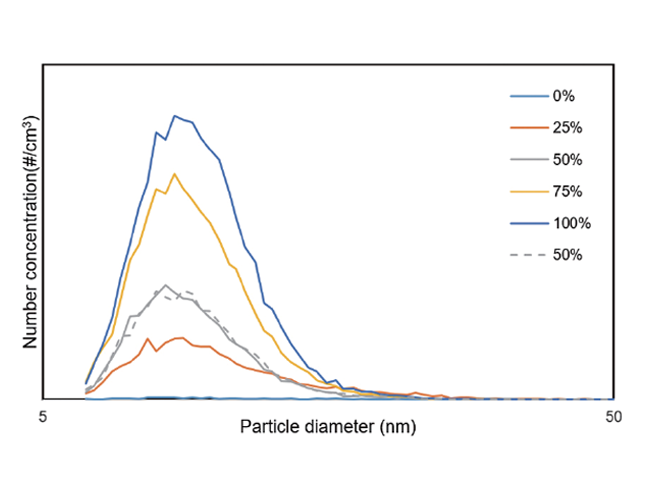 Bubble-prone Wet Chemical Measurement - H2O2
Immune from bubble interference
Accurate quantitative analysis with bubble
The only 24/7 nanoparticle sizer for bubble containing wet chemicals

Example of Suggested Points of Use
In semiconductor industry, slurries and chemical solutions are delivered from chemical delivery system (CDS) to fabrication tools. From drums (or lorries) to the points of use (POU), solution-type materials will pass through numerous pipes, valves, pumps, and even the filters. These pathways may pollute the solution if any part broken. SuperSizer®, focusing on the sub-20 nm contaminations, can work 24/7 to monitor these issue points, including raw material drums, point of supply (POS), point of delivery (POD), point of entry (POE), point of use (POU), and so on. This useful tool helps to improve the control of the cleanliness of the solutions, and further the fabrication yield.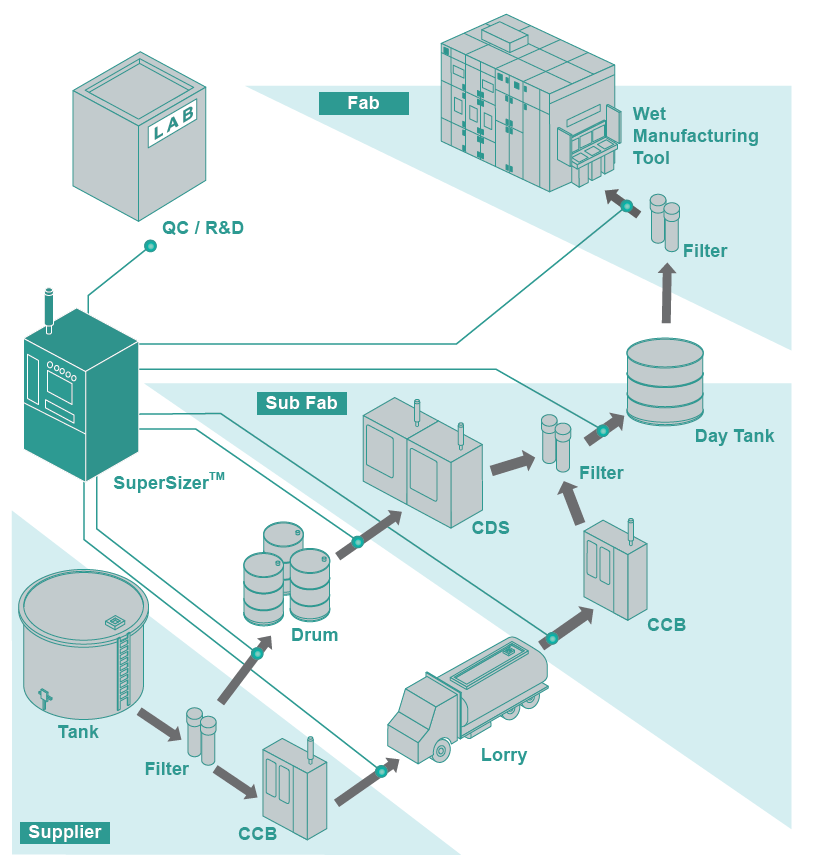 To offer nanoparticle monitoring technologies for processing liquids used in semiconductor industry.